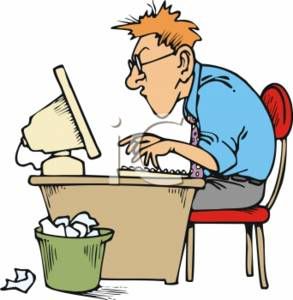 First you create a blog, what ever problems you are facing?
Blogs are already owned by many people for the moment, and if I talk I remember the term blogging event 1 year ago, when I first created a blog on blogspot.com.
It was how stupid I am, because my blog does not have a self-study guide or call the capital just reckless.
Problem making my blog can still follow the steps, and indeed the steps are written in only 3 steps bloggers blog directly so.

But whose names are new to blogging terms, each day approximately 4 hours I use for blogging and blogging, my intention just want to find information about blogging.
From one blog to another blog that I continue to dig useful information if, at that time I was interested in site verification webmastertools term.
What I know after creating a blog, complete direct business but will not finish just like that, there are still many steps which must be in the travel example, verification,Sitemaps,submit to directories and much more, maybe if I mentioned all will not be enough in 1 pages.
Once I knew the meaning of verification, I've only done after 1 month so my blog.
Even more confusing to me, when adding meta tags to your HTML code, since that time I only rely on connections through so many days handphone always fails in the verification sites in webmastertool.
Incidentally after my discussion with a friend who was then a job with me, my friend told verification process using computers in the office, who knows could be an immediate success.
Since the equally stupid, I just advice of my friends said, with a furtive fear caught the director, I try to open my account and sure enough verification process goes smoothly without the slightest disturbance.
Over time, I started visiting other fellow bloggers, the more frequently visited design template that I observed in use of the senior bloggers, my heart was saying how my blog template so that it can seem attractive, like the other bloggers?
Finally, by relying on the ability of browsing and information from the bloggers at last I can replace the default templates that appear less attractive, actually a lot of free templates that can be downloaded and immediately used, again because stupid me, I'm so confused when changing templates.
Maybe that's my bitter experience, when first learned about blogging, how about you?
Is there a problem you've faced or even you have a blogging expert teacher, please share your experience with me.