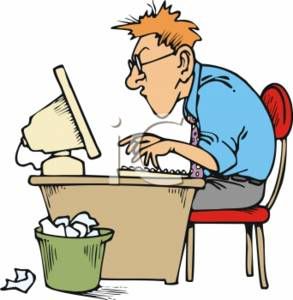 In order to blog quickly indexed in search engines.
Blog how quickly indexed in search engines, is not really a difficult problem.
This article applies only to create a new blog, but blogs are not look-ups by Google.
And this tips I've applied in my new blog, and proved more or less within 4 days my new blog is indexed in Google, but these tips will not necessarily true because only limited personal experience.

And no matter if in error, the following requirements in order to blog quickly indexed quickly.

After your blog so, make the article more or less 5 articles at once, according to the news I have heard, Google is in love with a new article, especially not a derivative article or articles are genuine and original.
Try any related articles and given links that point to the other articles, it is also important because they relate to SEO.
When you publish a new article, register your blog to google.com addurl, like we have a new house we have to report to the village committee, so that our house in the know lots of people.
then, is to register webmastertool blog, it is obligatory question you try to do the verification process.
frequently visited by a fellow blogger for visiting indirectly to promote your blog.
When I visited the other blog you try to leave the dirt, I mean shit is not garbage, but a comment.
I'm sure by leaving dirt to the blog someone else, sooner or later that have blogs are curious and will come back.
I suggest give comments that are flattering, with a flattering blog admin feel certain flowery and self-visiting your blog.
create sitemaps blog, the more the better because it will facilitate the Google crawls your blog.
the last step to register your blog and various social bookmarks directory that has good traffic.
So I have a theory to apply, if there is going to complete my hope that, and if anyone would criticize it as well please because you are right.