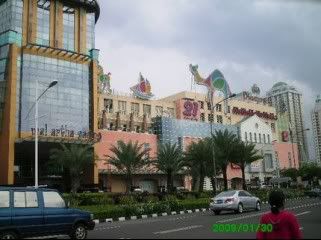 Are you ready you are to face the free market?
Along with the times, everything was modern, very practical things, and everything was there.
In the era of all Product global from abroad we find in many stores, malls or supermarkets.
More precisely the free market has been running now.
3 days ago my boyfriend asked me to play in the regional shopping center in central Jakarta.

When we cool running my girlfriend looked at a Product Hand-Phone brand that is still relatively new arrivals in the market arena.
And I have a lover in Mobile buy, which makes me rather strangely seduced by my handsome face, but tempted because Hand-Phone it.
I can not help my boyfriend and I finally approached the waiter Hand-Phone, and I asked how much lip service has the advantage in price and what is the appeal Hand-Phone brands other.
The clerk replied casually, if this is a brand new arrivals but not to be outdone by the well-known brands such as Sony Ericsson, Nokia and others.
What makes me surprised that the price is relatively cheap Product, I'm sure people whose income barely as I can afford it.
After a long chat, I finally decided not to buy it though Product very cheap price but the quality is not necessarily good.
It was during the play Mall area, I see many brands of new mobile phone that makes other brands that are excluded from the scene nearly marked.If you have experienced the same thing when I played in a mall.
How do you respond to the current free market, if you have a profession as a merchant Hand-Phone? Are big effect on your income.