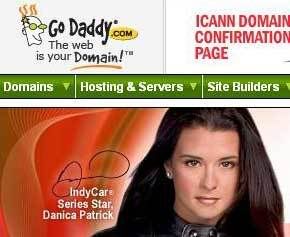 As a Blogger,would have known about the Subdomains and Domain.Here I will discuss about the domain cheap at www.godaddy.com..!At the time I stopped by godaddy.com site,one site domain and hosting providers are well known in the world,now has to give discounts to consumens.

At the end of the year 2009 Top Level Domain(TLD) com,org,at godaddy.com once expensive now down $6,95-$6,99.
What makes me more interested,if we buy the domain 6 or more will get a discount 1 domain for one year.if you are interested?
I am my experience,if we use a paid domain name to our site will look professional in the eyes of search engine.Time we change the domain custom setting,time is needed not so long.Only takes approximately 5 minutes,our blogs can be accessed by that domain.Maybe we will be regarded as a king,if we become consumers of these companies?What do you think?