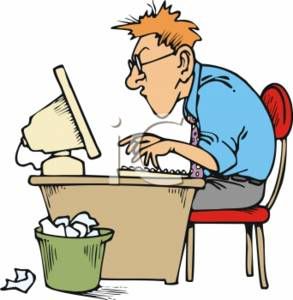 A blogger can say as a journalists.What you agree on the terms above.
Today,the rapid development of information already.For internet user,each of you find something through search engines whether it's news,videos,friends,all the discussion there on the internet.
The average information on the show by an average blog.In the first sequence is
blogspot.com,wordpres.com and many more.

A blogger,be smart in determining an article topic that will be useful for visitors.
To find a good topic is not easy.A blogger should be able to read it,understand the situation again in talking crawl.The more good news in a blog,blog it would be a lot of visitors.However,if the content contains a fraud which is ancient news,I'm sure your article is not read by the visitors.Thanks,so much from me.If you disagree,please comment below.