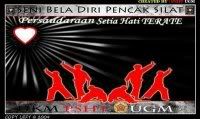 6 SEO tactics is just me introduce a new learning for blogging,my own example.
SEO(Search Engine Optimization),if you are already familiar with that term.I think SEO is one attempt to optimize a blog or website by the accident.Because with this SEO technique,a blog will be able to achieve top ranking in Search Engine Result Page (SERP).The following 6 SEO tactics from a blogger beginners.

1.Compress your template CSS kode so that no weight if the access by visitors.I'am sure visitors will feel annoyed,as he opened the blog a heavy load.CSS code is in <b:skin><![CDATA[/* your CSS code ]]></b:skin>
You can compress CSS code on a site http://www.cssdrive.com
2.Creating link chain.Example:the blog A blog provides a link to B,B gives a link blog to blog C,and C provide a link blog to blog A.More or less.
3.Add tags keyword,and title description a blog.For this ,I still .Why?I never heard of blog that keyword does not apply anymore in this news Google.
4.Add keyword in the drawings by inserting after the "alt" keywords.This technique,search engines can track an image contained in a blog.
5.When you write an article,try the title contains keyword and the first paragraph must also have keywords in the title of the article written.
6.Register your blog in directories known as DMOZ,Yahoo Explorer and so on.
Maybe there is going to complete this article,be happy.I wait in the box comment.Thanks.