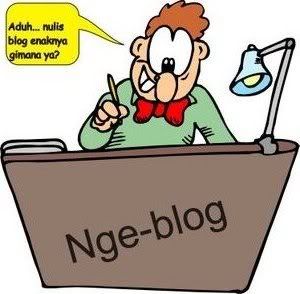 Google sugests,if a blog diligent in updated,the blog is going to get better in the eyes search engine.Example:plants will flourishand bear fruit quickly,if farmers diligent care.If you are one lazy person updated blog,I will share experiences that you blogwalking spirit.
1.Creating simple topic.Indeed as bloggers,we are in good demand for a topic.Try you have mastered the topic.
2.Take care of you health condition.Indeed,health factors to shedule meal,leat a lone turn on the computer to connect blogwalking.You tink would want to slep.
3.Borrow blog articles.Try in accordance with the copy and paste the contents blog.But must identify the original source.
thank.Good luck.