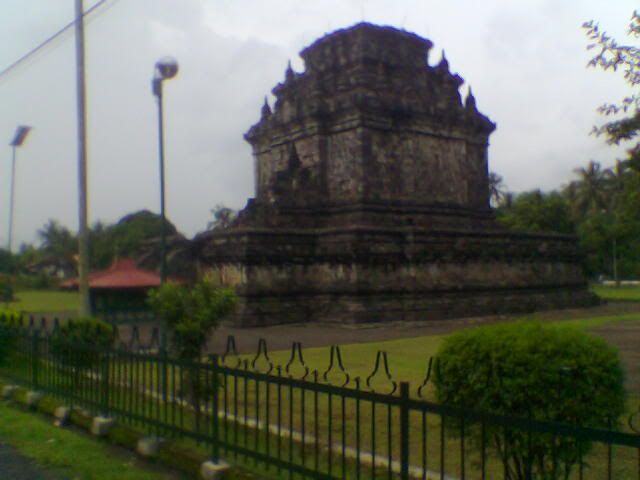 Mendut temple has a religious backgraund Buddha,located in the village Mendut,Magelang Central Java province.
The temple stands at the trine of the Indra king of the dynasty Syailendra.Nex to the temple are Buddhist temples and is said mendut Buddha temple is a Catholic monastery.
Then land in for share with the little people in 1950.The from the land purchaced by the foundation and built Buddhist monasteries.
I've seen directly,then follow the tour.I saw,in in the monasteries there are dormitories,places of worship,parks,and some buddha statues.
The temple,made of man-made stone building,and above the cover with natural stone.
This culture is acestral,and until now the government still protected.
there are many historical remains,in Indonesia,mayabe if there's time we continued.Tanks.