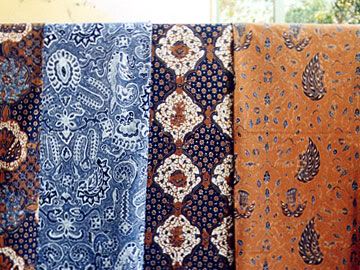 is a craf that high artistic value and has become part of the culture of Indonesia.Batik traditional originally hereditary tradition and hevitage of the ancestors Indonesia(Java),which is still there.
Batik was first introduced to the world by President Suharto,at the PBB Conference.
Until now the traditional batik maintain characteristic and is still in use in the event.Because ceremony each color has different symbol.
if you ever tour to Yogyakarta,you'll know the museum batik.Can buy in the area Malioborro,with an affordabe price.Thank.Hope in the near future,you can tour to Yogyakarta with family and do not forget to buy the product features original batik Indonesia.