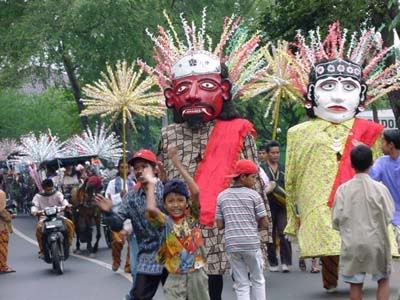 Arts and culture of the Betawi people are ondel-ondel.Now ondel-ondel still performed if there is a party of the people.Tribe Betawi,a crossbreed between the Dutch State and Batavia.
One day I came to the house of a friend,in order to show the party.is there a ondel-ondel show.
it was nice,to see art ondel-ondel from close range.Although the development of modern times,have but art ondel-ondel still awake,and adomed the city of Jakarta.Would you like ondel-ondel art?Hopefully someday you can tour to Indonesia,and could look closely at.