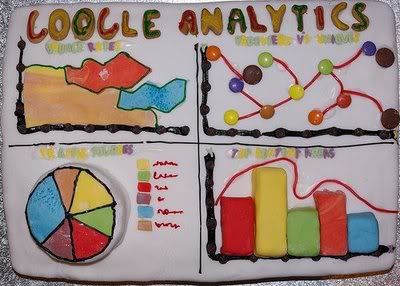 After discovery of the usefulness of Google Analytics Blog article Knowing Visitors with Google Analytics, we now learn how to register and use Google Analytics. Consistent with its name, Google Analytics allows us to analyze the blog so that we can know the from which our visitors access the blog, which pages most visited, how long a visitor on that page, the bounce rate, how many% exit, etc.. Now to be able to know that we will need to register first, the steps are as follows:

1.Click tohttp://www.google.com/analytics
2. Log In (click) Access Analytics
3. Page appears asking you to enter your email and your Gmail password. If you have to sign in and press the button.
4. Press the button to sign up in the box Sign up for Google Analytics
5. Submit information on your blog page Analytics: New Account Signup on the general information including: address, your blog account, time zone country or teritory, and time zone. If you are a click continue.
6. Enter the data in the contact information that includes the Last name, first name, phone number, country of territory. If you are a click continue.
7. In the Accept User Agreement, marked with a check mark in the box mouse click Yes, I agree to the above terms and conditions. Then click Create New Account.
8. Google will provide the HTML code that we need to install on the blog before the tag at the end of the body. Copy (ctrl + c) scripts / code.
9. Go to the blog, on the layout, edit the HTML. Paste (ctrl + V) the code earlier in the </body> Do not forget to click save templates.
10. Back to the Google Analytics page, click continue.
11. See table containing the address of the blog before we register. select a link view reports.
12. Wait 24 hours so that account information is processed by Google.

After several days trying to go to the web with Google Analytics, analytics press access, log in to your account, click on view reports. You will see the visitor. Please start analyzing.!